2022 Mic Mac AAC Rowing Programs for Juniors
Revised July 19, 2022
The recommended ages for all Junior Rowing Programs at Mic Mac AAC is 12-18. However, 11-year-olds who are at least 56ʺ tall or weigh at least 70lbs will also be accepted. The following rowing programs are being offered from April–October 2022, for this age group:
a) Junior Learn to Row – Spring / Fall
b) Junior Recreational Rowing – Spring / Fall
c) Junior Learn to Row / Recreational Rowing – Summer
d) Junior Novice Competitive Rowing
Keep reading for details!
Note that annual membership fees of $25 to Rowing Canada Aviron (RCA), and $15 to Row Nova Scotia (RNS) will be added to the program fee for the first program each participant joins each membership year (April 1-March 31). The RCA Online Registration system will automatically add these fees to the program fees during the registration process.
Funding Assistance:
Families seeking financial assistance are encouraged to review KidSport funding criteria to see if they are eligible. Families can apply for up to $300 per year per child to help offset the cost of organized sport registration and equipment. Rowing programs at Mic Mac AAC are eligible for this funding. Check out: www.kidsportcanada.ca/nova-scotia/apply-for-assistance/ for more information.
Support for the Junior Summer Camp Program is provided by Rowing Canada Aviron
---
Junior Learn-to-Row – SPRING / FALL 2022
Updated March 27, 2022
Junior Recreational Rowing – SPRING / FALL 2021
Updated March 27, 2022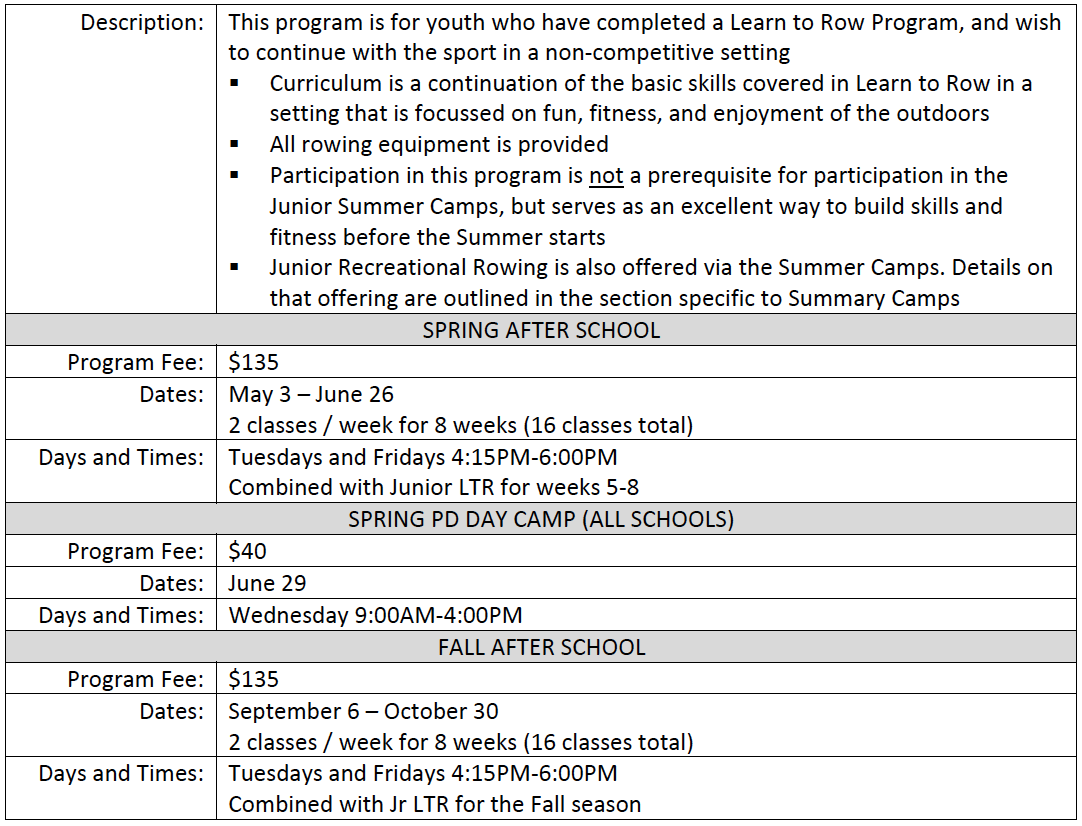 Junior Learn-to-Row / Recreational Summer Camps – SUMMER  2022
Updated July 19, 2022
Junior Novice Competitive – SPRING / SUMMER / FALL 2022
Updated March 27, 2022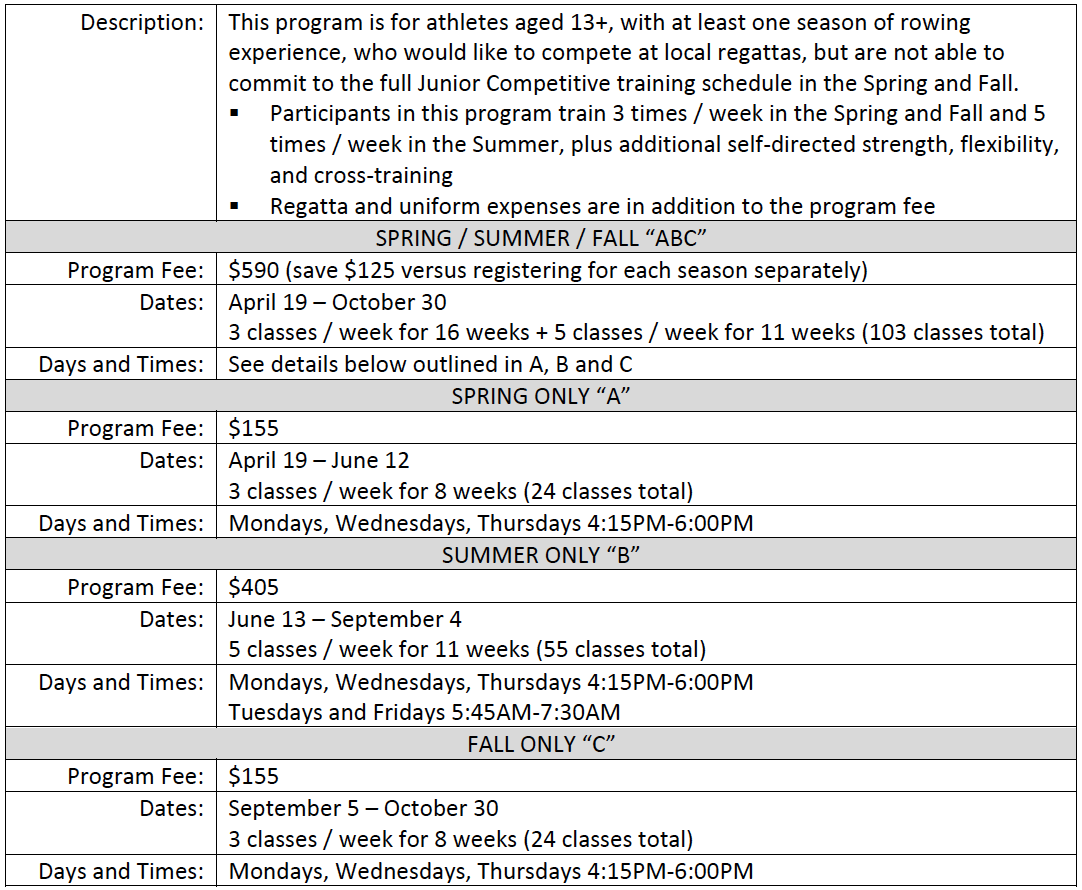 Junior Competitive – SPRING / SUMMER / FALL 2022
Updated March 27, 202