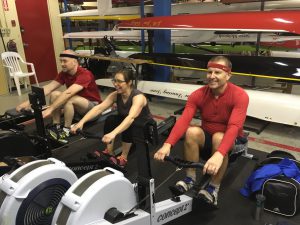 Mic Mac AAC Rowing in Dartmouth, Nova Scotia is seeking part-time Coaches for its winter indoor rowing and strength training programs. Winter programs run from November 13, 2018 – March 31, 2019.
Applicants are requested to send a cover letter and resume by end of day Tuesday, October 23, 2018 to Tracy Brown, Sport Director for MicMac AAC Rowing at: micmacaacrowing@gmail.com. Please include details of your rowing, coaching, and any other leadership experience.
A training plan for all program participants will be provided. Winter Program Coaches are responsible for being the site contact for opening and closing the club, assisting participants with interpretation of the workout plans, providing feedback on rowing technique and injury prevention, motivation, and ensuring equipment is cleaned and maintained.
Skills and Qualifications:
At least one season of indoor rowing training experience
Current Emergency First Aid/CPR certification (or proof of registration in a course to obtain this, occurring prior to the start of the season)
Clear Criminal Records Check (for candidates over the age of 18 only).
Excellent interpersonal, organizational, communication, and leadership skills
Preference will be given to individuals actively engaged in National Coaching Certification Program (NCCP) training and certification, including Learn to Row Instructor, RCA Coach, RCA Performance Coach, or equivalent.